Support and advice in German, English, Spanish, Russian, Ukrainian and Kiswahili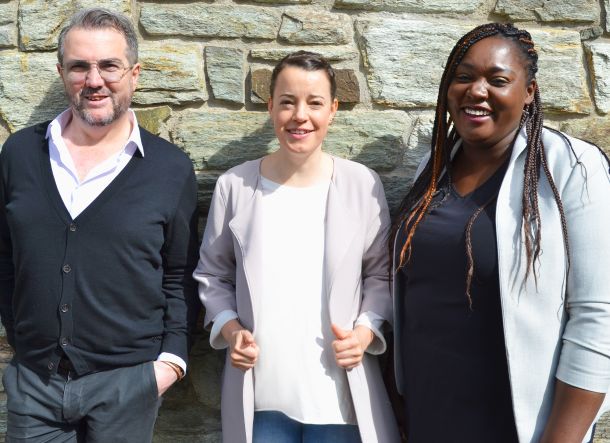 Your WELCOMECENTER Hessen team will answer any questions you might have when starting your new life in Hessen. Just give us a call, send us an email or stop by our office in Frankfurt. We offer advice in German, English, Russian, Ukrainian, Kiswahili and Spanish. See you in Hessen!
SINCE 01.09.2021 OUR OFFICES HAVE BEEN RE-OPENED TO THE PUBLIC AND OUR FACE-TO-FACE COUNSELLING SERVICES ARE NOW AVAILABLE WITHOUT PRIOR APPOINTMENT!
We are glad to welcome you in person again but we also kindly ask you to observe the following COVID-19 hygiene rules:

Please wear a suitable mouth-nose protection (medical mask, FFP2).
Please maintain a distance of at least 1.5 meters.
Are you fully vaccinated or recovered and do you have proof of this? Please bring it with you to the appointment. If not, please contact us.
If you feel unwell and have symptoms of an illness , please contact us as soon as possible to reschedule your appointment.
Your WELCOMECENTER Hessen
Contact us:
Calls from abroad will incur a charge
Calls from Germany are free of charge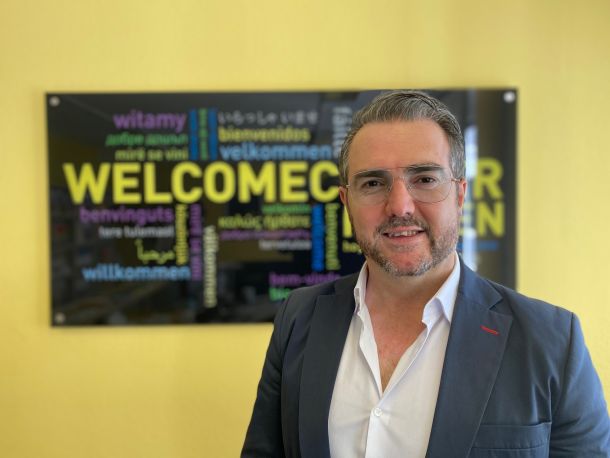 Alberto Coronado


Alberto Coronado is a graduate sociologist from the Universidad Complutense de Madrid. He knows what it's like to arrive in a country without speaking the language.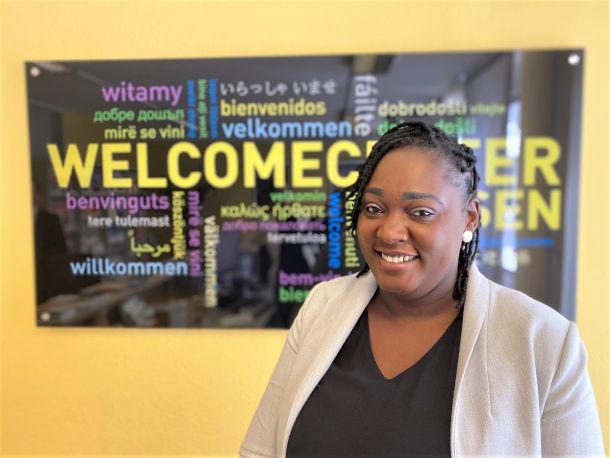 Jacqueline Nyalwal


Jacqueline Nyalwal was born and raised in Kenya. She has been living in Germany for 15 years and studied Journalism, Political Science and Public Law at the Johannes Gutenberg University in Mainz.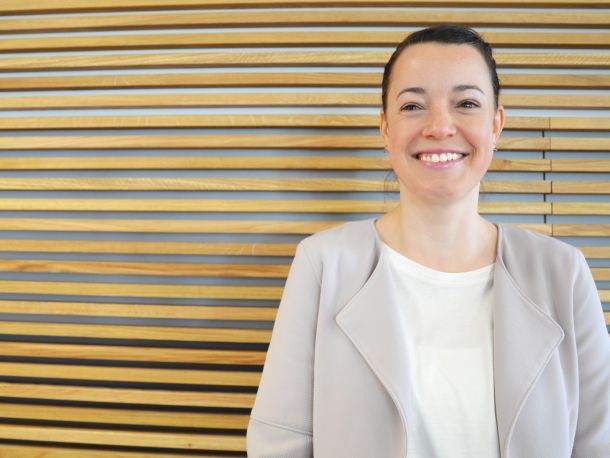 Katharina Hartmann
Katharina Hartmann was born in Ukraine and has lived in Germany since childhood. She studied political science and sociology in Würzburg and Mexico. Katharina Hartmann advises you in English, Spanish, Russian, Ukrainian and German.
Address and directions


WELCOMECENTER Hessen is located right in the city centre of Frankfurt am Main. The address is Fischerfeldstraße 10 – 12 in Frankfurt am Main, 2nd floor, Room 2.414 in the Agentur für Arbeit building. You can access our building via the main entrance to the Agentur für Arbeit.
The nearest public transport stops are Konstablerwache (S-Bahn S1–S6, S8, S9; U-Bahn U4–U7), Dom/Römer (U–Bahn U4, U5), Börneplatz (Tram 11, 12; Bus 30, 36), Schöne Aussicht (Bus 30, 36), Hospital zum Heiligen Geist (Tram 14, 18).
If you're travelling by car, you can get to Fischerfeldstraße from Kurt-Schumacher-Straße via Rechneigrabenstraße and Schützenstraße, from Schöne Aussicht via Mainstraße, Rechneigrabenstraße and Schützenstraße, and – if you're coming from the north – via Lange Straße (Cityring). This is where you'll find the entrance to the parking deck.
Due to a lack of parking spaces, we recommend using public transport.
Opening hours
Monday to Friday: 08:00 – 12:00 o'clock
Thursday: 08:00 - 12:00 and 13:00 to 18:00
Wednesday and Friday: 09:00 – 12:00 o'clock
We are looking forward to your request!